8.18.10
The Sunday Treehonze Showcase went beautifully! A big thank you to anyone who strummed, sang, breakdanced, clapped, read aloud, laughed, tapped, stomped, trumpeted, keyboarded, ate, played with a kitten, or listened politely during the show. It was kind of you guys to hang out and make noises with us!
Special thanks to Lance Stack for making two separate records of the event. You can see a bit of his visual record below; excerpts of the aural record may be forthcoming!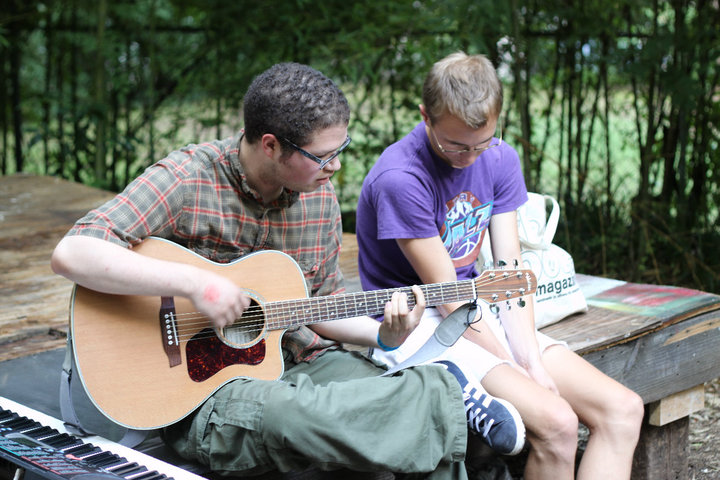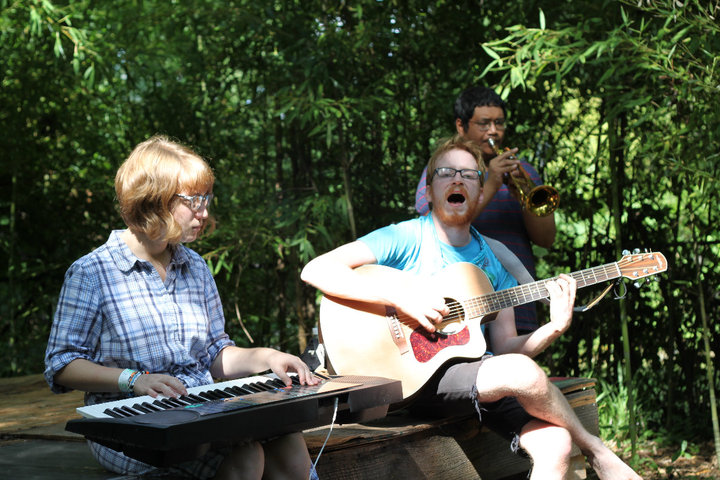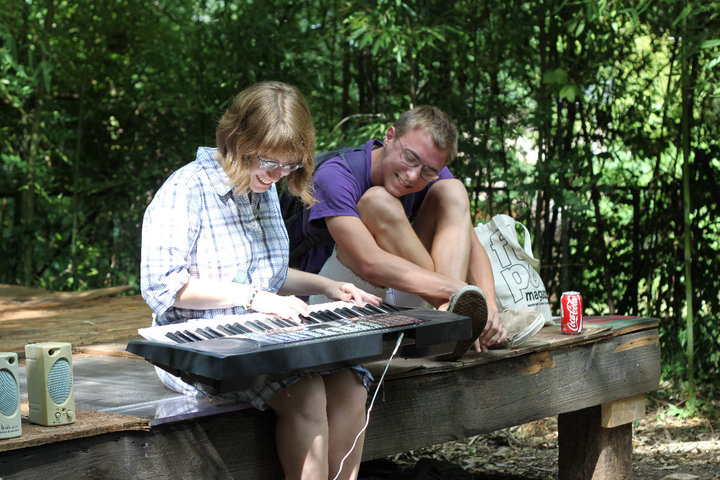 Radiowires+ sadly couldn't make it this time around, but he did leave us with promo copies of all three of his forthcoming albums! Check them out!
Game of Game of Pricks
/
I Am Not
/
Peace, Peace, Obsolete
Finally, thanks to everyone who we met at Popfest this year! It was a blast!
Love,
The Treehonze Hive Mind
8.02.10
Popfest lasts Tuesday thru Saturday, then Treehonze plays on Sunday at 660 Reese Street! Friendly people will be serving vegan cupcakes and playing noisy music!
Also, a poster!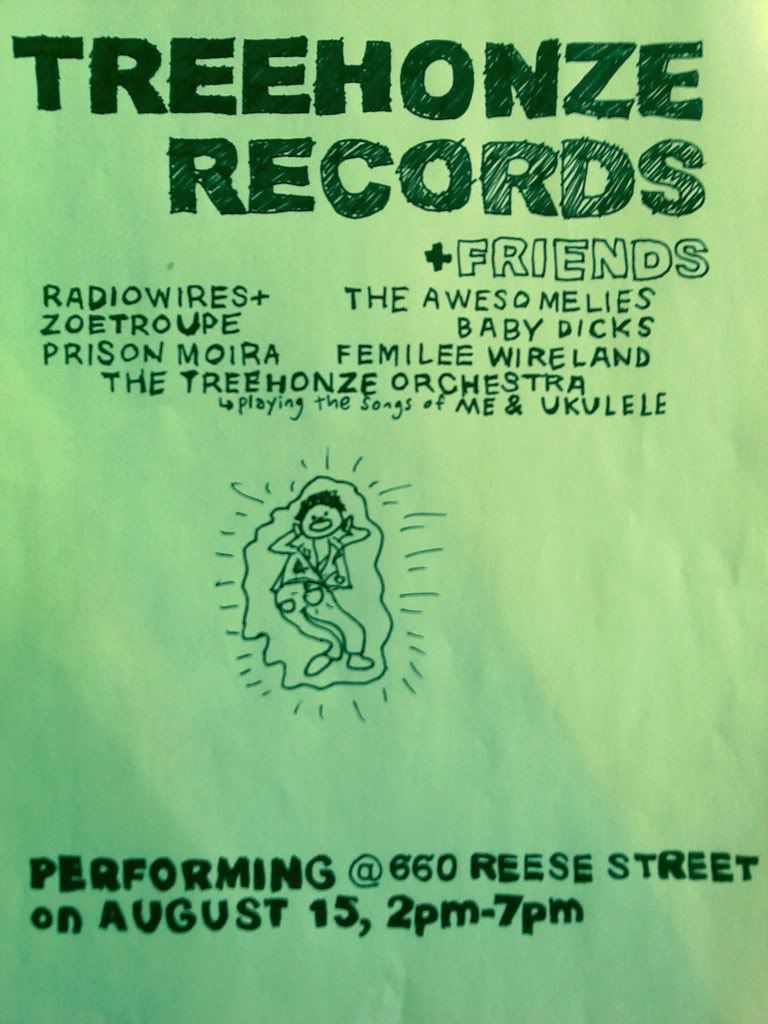 7.08.10
Hey world! Treehonze Records and friends will be showcasing some of our sounds and noises after
Athens Popfest
this year! We've got bands and things! Just look at our tentative lineup!
RADIOWIRES+
THE AWESOMELIES
ZOETROUPE
BABY DICKS performing the songs of SHUT UP AND LISTEN
PRISON MOIRA
FEMILEE WIRELAND
THE TREEHONZE ORCHESTRA performing the songs of ME & UKULELE
Wow!
The whereabouts of our jamboree are as-yet-to-be-determined, but we'll coagulate somewhere on August 15, right after Popfest. Maybe you should be there! Rest on it and get back to us!
3.15.10
A message from Marc about growing Treehonze
,
and
a message from Benjamin about Zoetroupe
.
8.13.09
radiowires+ is gearing up to release
I Am Not
later this year, with
Game of Game of Pricks
still in production for next summer.
7.04.09
The Zoetroupe albums
Kennison
(2008) and
Scotch Bonnet
(2009) are now available for order on CD-R. The CD-Rs are packaged in a slim jewel case with original booklets. Pay-what-you-want downloads will be made available in the near future!
4.30.09
We are a website!